It's the same thing every time. You're camping or tailgating and you know you have to grill, but resist bringing your heavy "portable" grill. You think to yourself "why did I volunteer for this?" Then you remember, you don't like eating garbage, and that's all your family cooks. So you get stuck with all the pains of grilling when it should be enjoyable.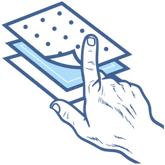 We've engineered Caveman to support skewers for your beloved shish kabobs. Our 3 skewer slots are designed so you can even cook on the grates while your skewers are cooking underneath at the same time.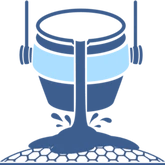 Be the very first to own the one and only Caveman Grill.
Get it before anyone else, at a better price than anyone else.
Feeds up to 2 cavemen.
This foldable grill will easily fit in a standard backpack.
Cooking Surface Dimensions: 9.84" x 7.0"
Total Grill Weight: Just 2lbs.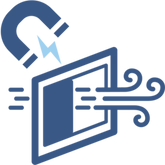 Caveman Propane Burner Attachment
The Propane Burner Stretch Goal was achieved at $200,000. This is officially UNLOCKED and available as an add-on.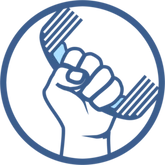 The Pizza Oven Attachment Stretch Goal was achieved at $300,000. This is officially UNLOCKED and available as an add-on.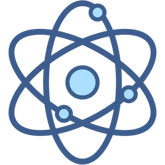 Caveman Folds Complately Flat
Caveman folds down to just a few pieces of crazy lightweight metal. When folded, Caveman is just 1/2 inch thick. Sometimes big things really do some in small packages.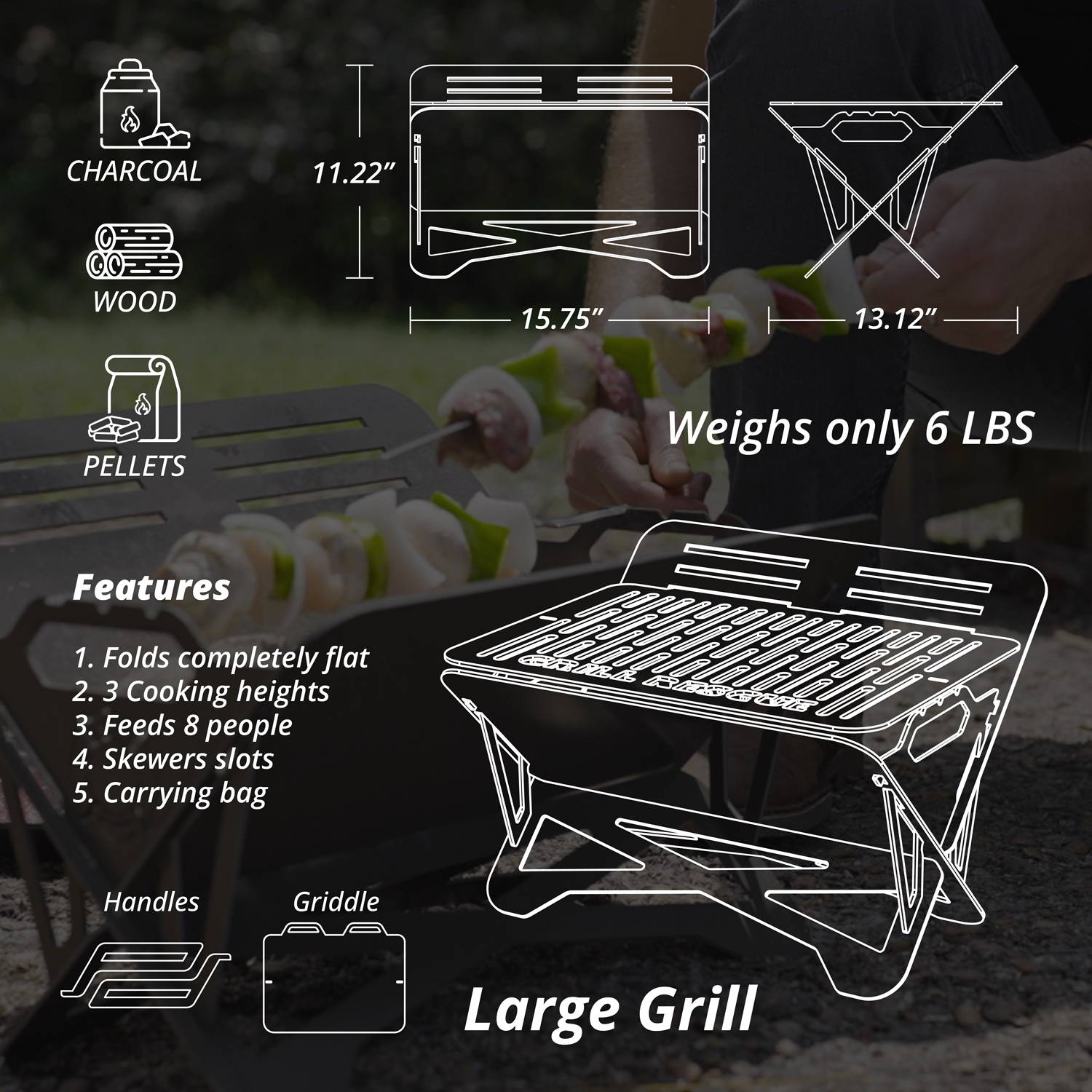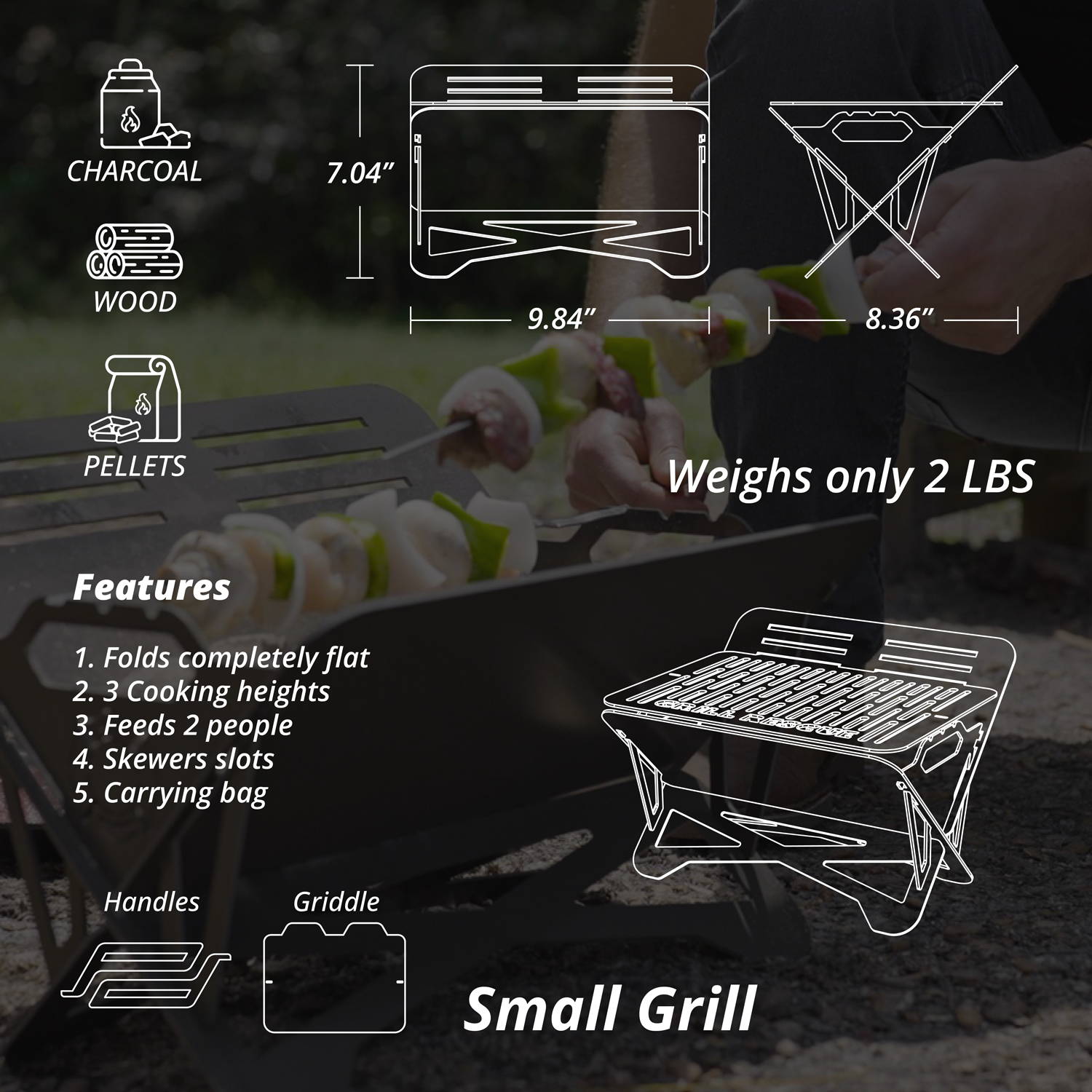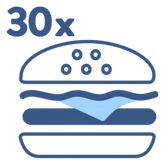 High Grate-To Weight™ Ratio
Up to 425 square inches of cooking space packed into a 28-pound portable package — great for grilling on-the-go ( 8 x burgers per side).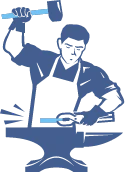 Cast-To-Last™ Construction
Aluminum cook boxes are unibody castings lined with multi-directional heatsink fins and Type III anodization for efficient thermal management and increased part rigidity.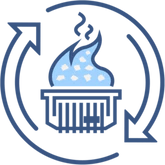 Convective Air Flow Configuration
Intake & exhaust dampers designed to distribute heat evenly to cook faster with less energy.
Camping just got way more exciting!
Caveman is the foldable grill you've always dreamt about.
This isn't your average backyard barbecue..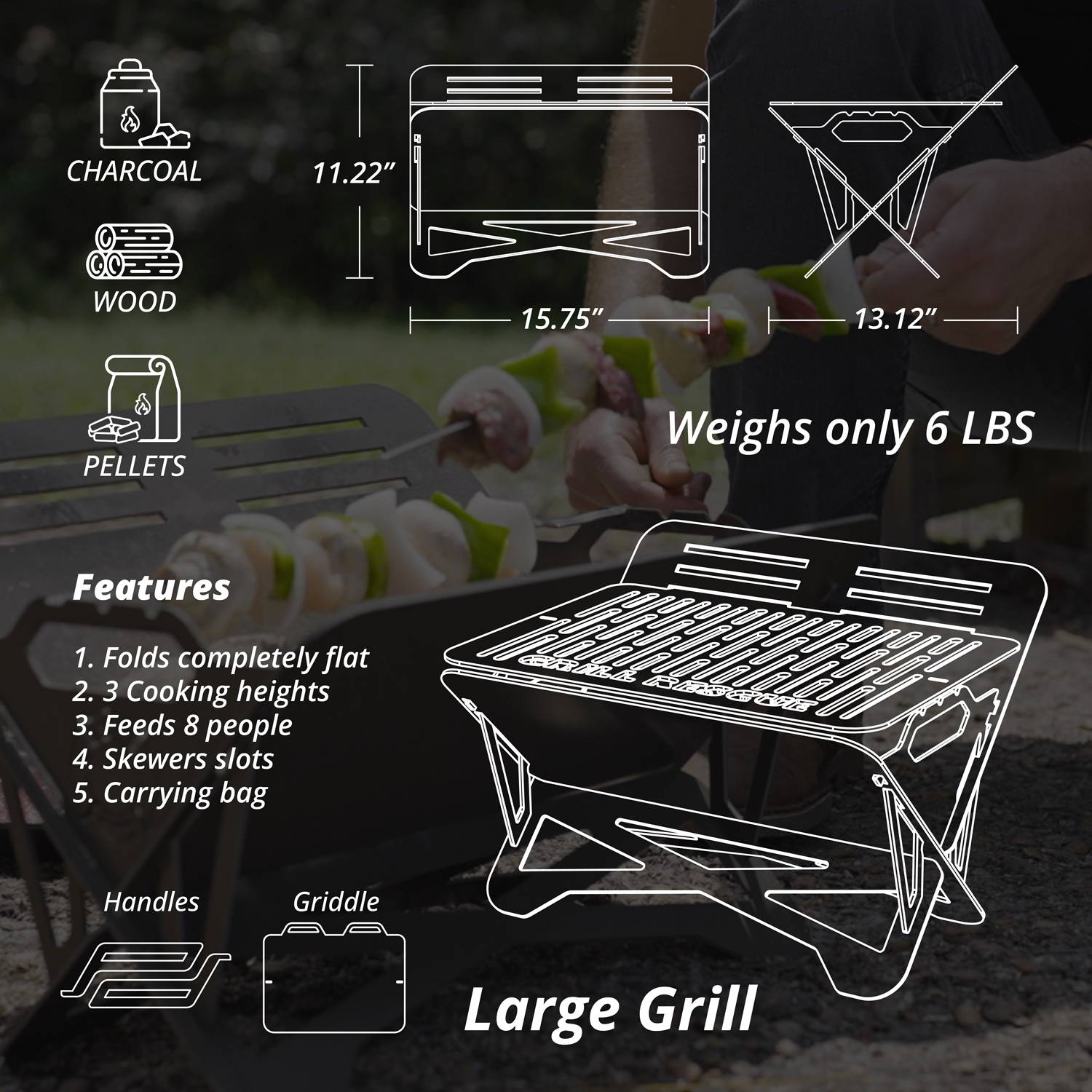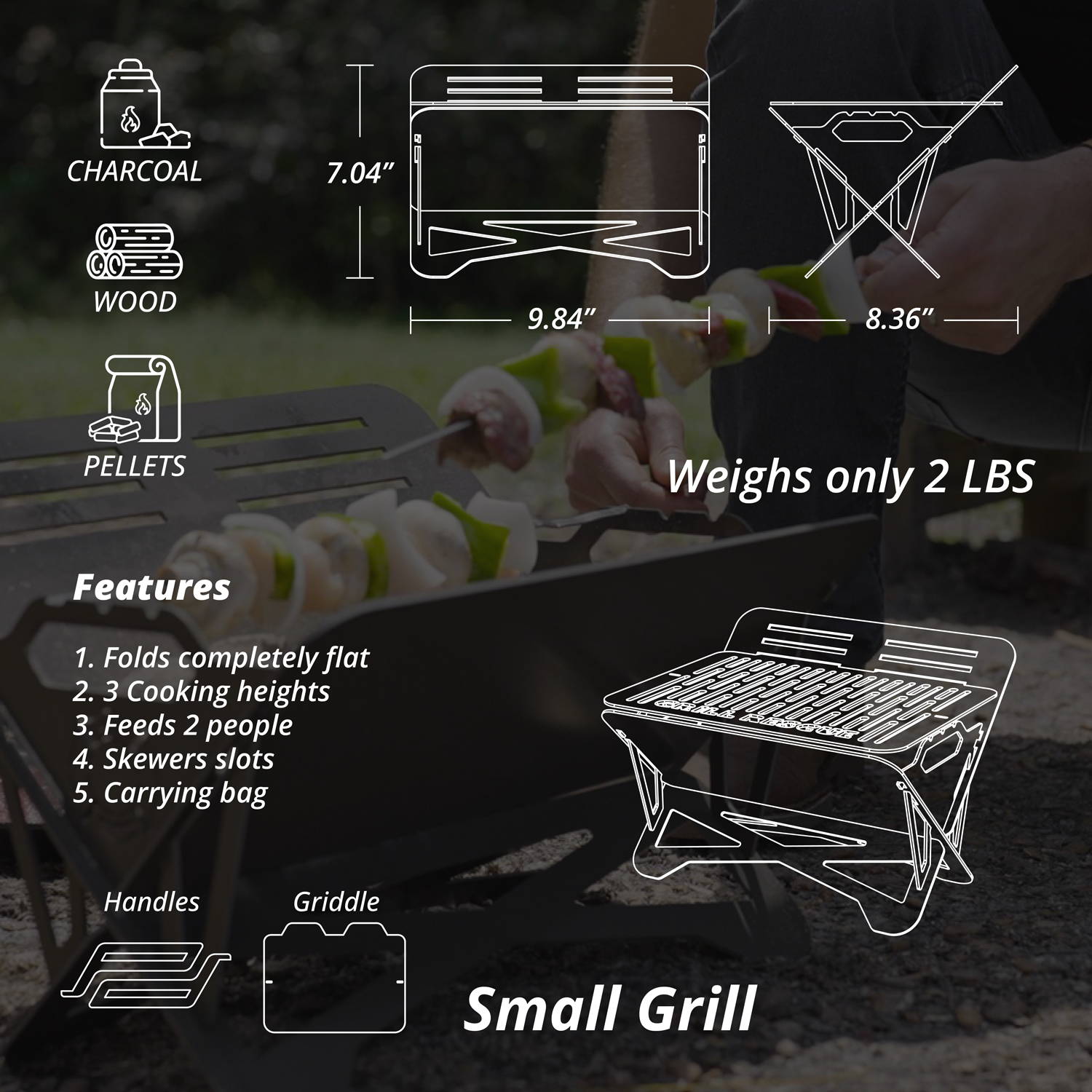 Cooking Surface Dimensions: 15.75" x 10.89"

Insanely Lightweight (6 lbs.)


Aerodynamic Designs Keeps Feet Cool

Entire Grill Folded Is Less Than 1/2 Inch Thick

Will Not Rust - Built To Last
Here's why customers love Caveman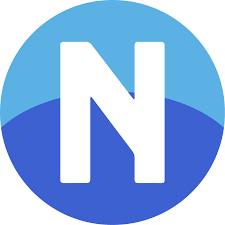 It's grillin' season, baby!
Foldable grills come in all shapes and sizes these days. Caveman is a neat and particularly portable option, which folds flat into a laptop-like package that slips right into your backpack. Grilling can take place on the grate for a charcoal-infused burgers and sausages, or with the optional flat top griddle more attuned to frying an egg (or simply preventing spillage). Both can be raised or lowered to adjust the cooking temperature with the included handle that locks into the edge.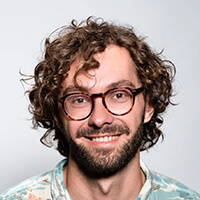 Works really really well.
Works really well. Requires very little effort and is simple to use. In under a minute my grill was set up and scolding hot. I can't believe I used to bring one of those big camping grills with me everywhere.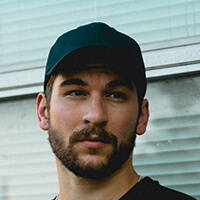 I'm really impressed with it. I wasn't sure how well it would fold, but I was blown away how easy it did and how quick it really was. Also cooks amazing!