Grill all day long. Grill Rescue fits your favorite apparel.

Want to see what all the hype is about? Look no further.
I Rub My Meat at least 5 times a week, no joke. I always leave myself satisfied with the outcome, I am now getting to the point where I don't want anyone touching my meat but me. Some say maybe I do it too much. But they are dumb, and their opinions are probably irrelevant anyways.
There's truly nothing more perfect than a Nice Rack. I often catch myself dreaming about them, not sure if I have an issue. It always seems it is a well received compliment.
I've been told I have slightly above average sausage, meaning I am better than most. I am willing to put my sausage against the best. Would you want to Try My Sausage?
It is a sunny Saturday afternoon, you can smell the freedom in the air. A bald eagle flying in the distance looking as glorious as it has ever looked. Fireworks going off, you kick down the door and shotgun an ice cold beer. This is what this apron represents.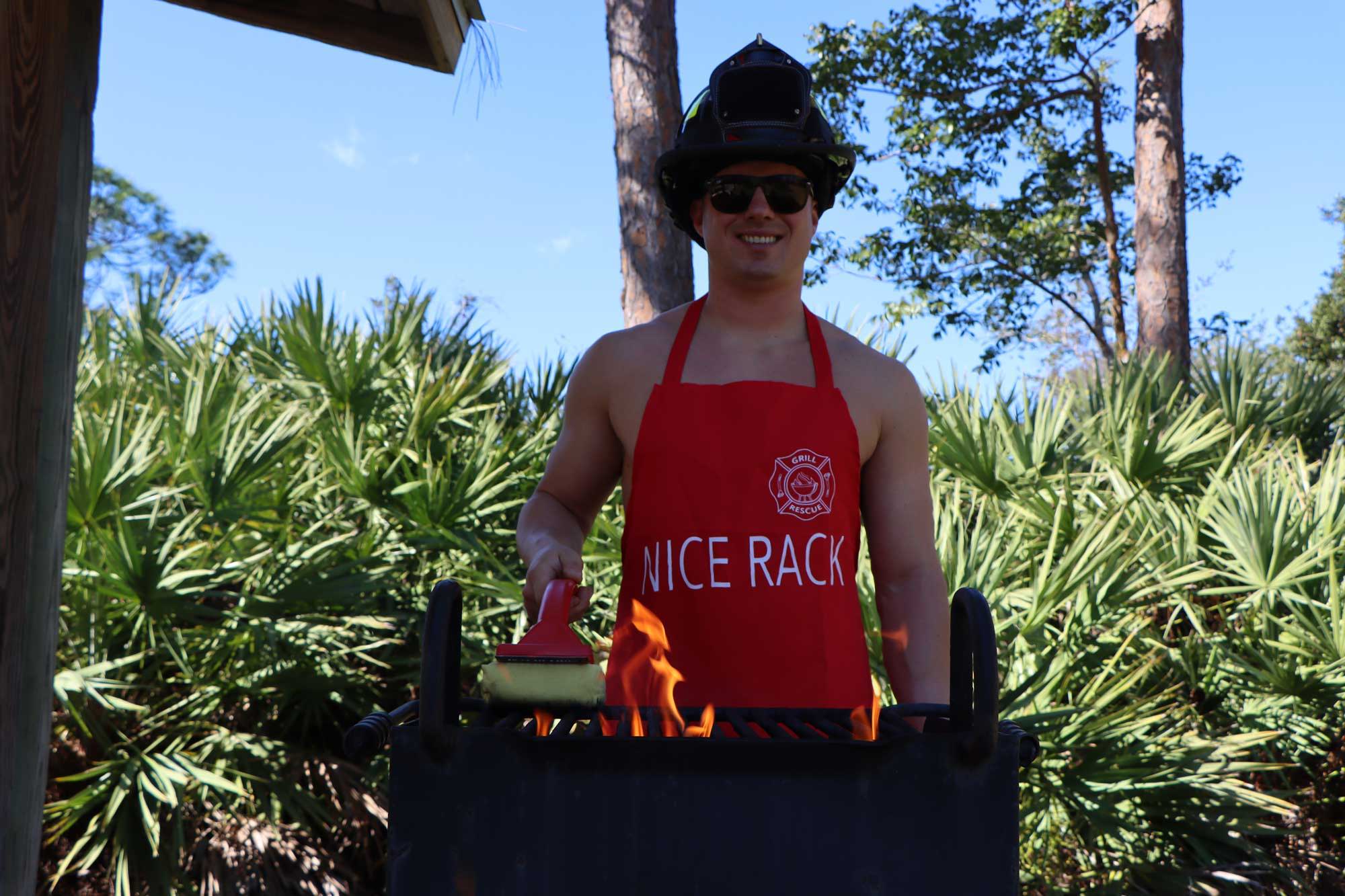 The Grill Rescue Apron will immediately make you the coolest neighbor on the block. Also, they are a great ice breaker if you have trouble making new friends.
Plus they make you look jacked! Look at that handsome man in that picture!
See Why People Love Cleaning Heads